Da er det klart! The Vineyards' debutplate, «Hoggin' All The Action» blir Ã¥ finne i butikken 30. januar! Villt sÃ¥ vi gleder oss! Skriv ned i boka deres og løp til butikken 30 januar og tøm lommeboka for platekroner (hvis du ikke har blakka deg pÃ¥ releaseparty pÃ¥ Last Train 29. januar…)!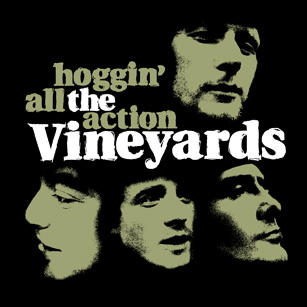 For større bilde, klikk på bildet ovenfor.
Trykk på linken under for mer informasjon om plata!