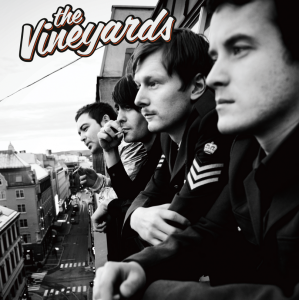 Tidenes norske sommerlåt i ny versjon
The Vineyards har som første band covret The Pussycats sommerhit "Just a little teardrop", som herjet hitlistene i 1966.
Med "Just a little teardrop" minnes vi sommerene i Hverven-bukta i Oslofjorden midt på 60-tallet. Med pussycats på scenen og frisluppet ungdom, sprit og generell rock n roll i kullissene. The Pussycats karriere var preget av både skandaler og kynisk forretningsdrift, men musikken deres står som en bauta i tidlig norsk rockehistorie.
Det er på tide å hente det glade 60-tallet frem igjen.
[audio:http://www.the-vineyards.net/wp-content/2010/07/02-just-a-little-teardrop.mp3|titles=Just a Little Teardrop]
Fakta om utgivelsen
– The Vineyards slipper slingelen "Just a little teardrop" digitalt i internett…snart
– Singelen gis ut av bergenslabelen REC90
– "Just a little teardrop" kommer også snart på 7" vinyl sammen med en annen norsk låt fra 1966, "intet er nytt under solen"
Original versjon:
Kontakt
info@the-vineyards.net