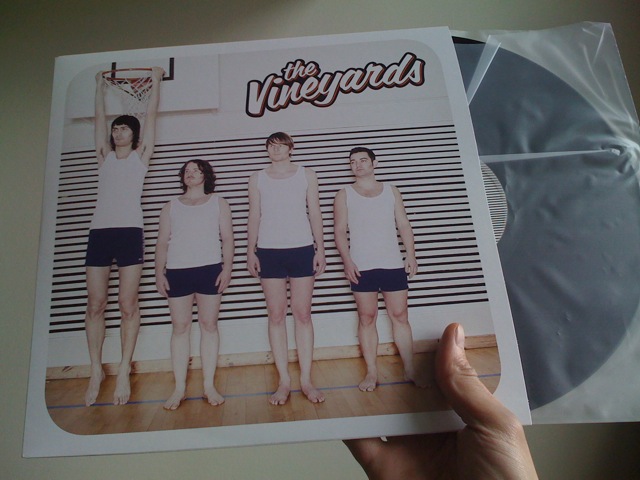 Last night I was walking down the street Howie B from Bloodlights drove by in his car shouting through the window: «great vinyl»!!
What? 
And today I ran down to the superb record store Big Dipper to see for myself, and there it was! So, finally the long awaited time is here. 
And you better run and get a copy for yourself and all your friends. Just take a look at the back: Track 13? Oh, yes, there is a bonus track. The first recording ever made by The Vineyards from 2003.